Denver Criminal Lawyer experienced throughout Denver Metro Area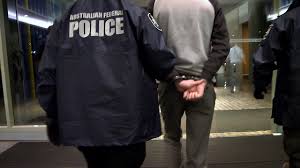 Denver Criminal Lawyer experienced throughout Denver Metro Area
I have been charged with a crime what should I do?
The first thing you should do is contact a Denver Criminal Lawyer.  It is important that you understand your rights and began to immediately put together a defense for your case.  An experienced Denver Criminal Lawyer can help you understand what you are up against and has the expertise to help you.  This may be your first time in court.  It could be as simple as a traffic violation or as serious as a felony or a drunk driving case.  Don't make the mistake of thinking that the judge will help you.  You are thrown into an adversarial situation.  If you represent yourself, you will be held to the same standard of a practicing criminal lawyer.  How can you do that without proper training?  Google and free consultation will only take you so far; but finding a lawyer to be your voice in court and to advocate for you is your best option.
What happens if I can't make it too my first court date?
The date on your summons is not optional.  You are required to present yourself in court where you will be presented with several choices which you will have to make whether you are prepared to make them or not -which why you need an attorney.  You don't want to start off your criminal case by making a first impression on the judge with a "FTA" or failure to appear, if you are convicted of a crime later, this judge will sentence you -therefore, you want to make a good impression at all times.  An attorney can help with files continuances or waive your appearances, if you can't make it to any of your court dates.  Writing letters to the judge usually doesn't help you.
I already missed my first court date what should i do?
If you have an arrest warrant and come into contact with the local authorities, you will be arrested.  There are several options which you can take advantage of with the guidance of a lawyer that may relieve you of having to be arrested and make a trip to the local jail.  Lawyers can file motions to quash warrants or help you add your case on the morning docket, you have options -utilize them!
If you have criminal charges pending against, you can to jail.  The length of your jail sentences is determined by the laws which you are convicted of or accused of committing, and the judge who sentences you.  Denver Criminal Lawyers know how to put together a good case for you regardless of whether you have a defense.  You might be thinking that you were caught red handed and you are going to jail and don't want to waste money on a lawyer.  You couldn't be more wrong about this situation.  More often than not, we find ourselves advocating for our clients in situations where the evidence is strong for the government but favorable results can be achieved.  Don't forget that you are a person, just like everyone else, and you may have made a mistake.  We are your voice and we tell your side of the story in light more favorable to you.
Ike Lucero, Jr., P.C., has represented people charged with crimes in a variety of offenses ranging from simple traffic tickets to serious criminal charges in the following areas:
DUI, DWAI, DUID
Misdemeanors
Felonies
Assault
Theft
Domestic Violence
Traffic Tickets
DMV Hearings
Probation Violation Hearings
Municipal Violations
We understand that you have numerous choices when you are picking an attorney to help you address an important legal issue. We invite you to consider, Denver Criminal Lawyer Ike Lucero for several reasons:
My online reputation is strong. I have earned a strong reputation with my clients for several reasons.  I am a straight forward an honest.  I will explain the procedure, the penalties, and likely outcomes -based on my opinion.  I won't tell you what you want to hear -you don't pay a lawyer for that.  You want your lawyer to advise you of what you should do based on the facts of your case.
I am easy to work with.  You will find that I give your case personal attention, am personable and easy to work with.  I value your trust and you value my expertise.  I am here to help you.  I return your calls and keep you updated about your case.  I am happy that you are interested in your case and encourage communication with you.
I am results orientated.  My results are consistent and sustain satisfaction for our clients because I work hard to reach favorable outcomes.
Reasonable Fees. I strongly feel that every situation is different.  I tailor my fees to your situation and what I think is fair for both of us.  I will draft a contract and you will know your case will cost you.
Please contact us at (303) 963-9363 to set up a consultation regarding your Denver Criminal Case, traffic violation, DUI, Probation Violation Hearing, DMV hearing, Nuisance Abatement Case or Municipal Violation.  Consultations are offered in person or by phone at your convenience.
Request a Free Consultation
Get in touch with our firm today.