HELPING YOU FIGHT YOUR CRIMINAL CHARGES IN DENVER METRO AREA, COLORADO SPRINGS AND PUEBLO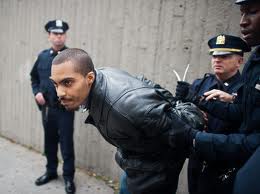 DENVER CRIMINAL DEFENSE LAWYER
Have you been arrested?  Are you accused of a crime? You need an aggressive criminal defense attorney who will fight for you, be nonjudgmental, thoroughly review your case, explain your options, and guide you through the criminal law and procedure making sure you know what to expect at every stage in the process.  Whether you are facing Domestic Violence Charges or your first DUI, an experienced Denver Criminal Defense Lawyer is the answer you have been searching for.
PROTECTING YOUR RIGHTS IS OUR TOP PRIORITY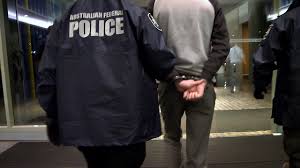 DUI Laws in Colorado: DUI & Traffic Lawyer
Facing the prosecutor on your own is not your best option.  When you represent yourself, you are considered to be as competent as a lawyer.  The prosecutor and the judge will expect you to have done your homework before going to court.  Mistakes are made when you don't understand the consequences of the decisions that you are making.  Your best defense is a Denver Criminal Defense lawyer that will take your case seriously and protect your freedom like we do!
NEVER CONTACT THE POLICE WITHOUT YOUR LAWYER: WE PROMISE  YOU WILL NEVER TALK YOUR WAY OUT OF IT!!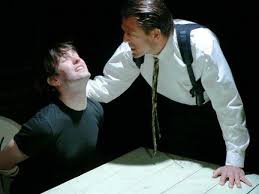 NO INTERROGATION WITHOUT DENVER CRIMINAL DEFENSE LAWYER
Whether you received a letter in the mail because your car was involved in a hit and run or the detective is ringing your phone off the hook threatening a a warrant if you don't call back, the only reasonable thing to do in that situation is to call your denver criminal defense lawyers and lawyer up before you give up your rights to the police!!  Invest into your future by understanding your rights and how your decision to contact the police will impact your rights immensely.
Ike Lucero, Jr., P.C., has represented people charged with crimes in a variety of offenses ranging from simple traffic tickets to serious criminal charges in the following areas:
DUI, DWAI, DUID
Assault
Theft
Domestic Violence
Traffic Tickets
DMV Hearings
Point Suspension Hearings
Misdemeanors
Felonies
Denver Criminal Defense Lawyer Ike Lucero has the experience, compassion and strategy to get you back on your feet.  Whether you need help with the detectives or need Ike to present your case to the judge and prosecutor, your best defense starts with a phone call.  Attorney Ike Lucero accepts domestic violence and DUI cases in Pueblo, Colorado Springs, and Denver areas.
Please contact us at (303) 963-9363 to set up a consultation.  Consultations are offered in person or by phone at your convenience.
Request a Free Consultation
Get in touch with our firm today.
Ike Lucero, Jr, P.C. is based in Lakewood, Colorado, and represent clients in Adams County, Alamosa County, Arapahoe County, Bent County, Baca County, Archuleta County, Cheyenne County, Chaffee County, Conejos County,Dolores County, Eagle County, Freemont County, Elbert County, Garfield County, Grand County, Gilpin County, Jackson County, Huerfano County, Hinsdale County, Gunnison County, La Plata County, Kit Carson County, Kiowa County, Lake County, Lincoln County, Las Animas County, Logan County, Moffat County, Mineral County, Mesa County, Morgan Count, Montrose County, Park County, Ouray County, Otero County, Prowers County, Pitkin County, Phillips County, Rio Blanco County, Pueblo County, Saguache County, Routte County San Miguel County, Summit County, Sedwick County, Teller County, Yuma County,  Jefferson County, Larimer County, Weld County, Boulder County, El Paso County, Washington County, Clear Creek County, Alamosa County, Broomfield County, Costilla County, Denver County, and Delta County.  Additionally, Ike Lucero, Jr., P.C. regularly represents clients in municipal court in cities of Aurora, Boulder Fort Collins, Greeley, Golden, Brighton, Cherry Creek, Cherry Hills Village, Lakewood, Arvada, Longmont, Littleton, Westminster, Broomfield, Castle Rock, Parker, Highlands Ranch, Wheatridge, Georgetown, Thornton, Northgleen, Greenwood Village, Centennial, and various other municipalities. Denver Traffic Lawyer Denver traffic violations lawyer