Jefferson county colorado traffic lawyers, like Ike Lucero, can help you solve your traffic issue whether it is DUI/DWAI, Careless Driving, Reckless Driving, Speeding Ticket, No Insurance or an old traffic ticket warrant also known as an OJW warrant.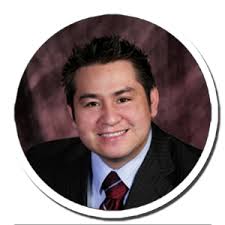 TRAFFIC LAWYERS IN JEFFERSON COUNTY CO
What Can an Experienced Jefferson County Traffic Lawyer Do for me?
 Peace of mind.  For one, you may have an old traffic citation you never went to court for  and the court issued a warrant.  You might live out of state now or are just local to the Denver and don't know how to solve the issue without having to go to jail.  You could spend countless hours trying to find the hours or dial the court numerous times.  You may talk to a clear who can say you have this option or that option both which sound good but you never get anywhere. We already know the answers to most of these issues and hiring an experienced Jefferson County Traffic Lawyer gets you ahead of the process.
Should I hire a Jefferson County Colorado Traffic Lawyer for my case?
The answer is yes.  Whether you have a simple traffic ticket or serious criminal charge, you should have an attorney to help you. I talk to potential clients who go to court and don't know the laws and end up with a suspended license or a criminal record or worse -jail time.  Nobody at the court is there to explain the law, when you go pro se, you are expected to have researched your case and make your own decisions.  Imagine having to perform heart surgery without the proper training..same thing here but just different setting.
How Much Do Lawyers in Jefferson County CO Charge?
Every lawyer is different and so are their practices.  I charge flat fees for different stages of the case and other lawyers charge hourly.  I listen to the your case, your goals and determine the complexity of the representation before making a fee.  Of course I have standard fees as well.
How do I Know Which Jefferson County Colorado Traffic Lawyers are the Best to use?
Yout look at several different factors, like experience, fees, competence or online reviews.  One important thing to consider is whether your prospective lawyer specializes in your type of case or if they take many different cases.  One thing I never understand is why people hire lawyers who they never get In touch with.  I believe in good communication with my client and encourage communication back and forth.  I had one gentleman call me and said he was trying to grt in touch with an attorney for a week to hire him but if he couldn't he would like to hire me.  I was puzzled as to why this person would waste time with a lawyer who would return a call even to take money from his soon to be client!
The Following Cases are my areas of expertise and the link also provide helpful information for you regarding your case, if it is relevant:
Habitual Traffic Offender (HTO)
Auto Accident Personal Injury Claims
Please contact us at (303) 963-9363 to set up a consultation regarding your traffic ticket, DUI, speeding ticket, traffic violation, DMV hearing, auto accident, personal injury claim and/or the crime you are accused of committing.  Consultations are offered in person or by phone at your convenience.
Request a Free Consultation
Get in touch with our firm today.