DENVER CRIMINAL DEFENSE LAWYER FIGHTS YOUR DWAI, DUI AND DUID CHARGES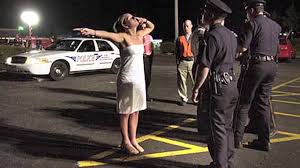 DENVER CRIMINAL LAW LAWYER
Facing charges for DUI, DWAI, Or DUID is very stressful.  Whether it is your first DUI or your fourth, you want to immediately hire a dui lawyer to help you rebound from a night bad luck.  The decisions you make now will impact your case tomorrow.  Denver DUI Lawyers understand the complex variations of the DUI laws and administrative rules.  The difference between a jail sentence or an ankle monitor is the experience of an Denver Criminal Defense Lawyer who regularly fights DWAI, DUI and DUID charges. The blood test, the breathe test, and the refusal all impact your cases in a different way.  Google will not help you get through your case although it is a good place to start looking for a Denver DUI lawyer for your case in Denver Metro Area, Colorado Springs or Pueblo.
AFTER YOU ARRESTED FOR DUI YOU PROBABLY WANT TO START HERE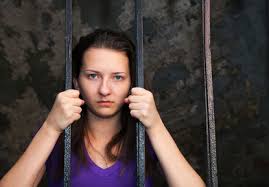 DUI LAWYER DENVER
Getting arrested and charged with DUI/DWAI is nightmare to say the least.  Generally, most people arrested and charged with a DUI/DWAI in Denver, Co., were handcuffed and transported to the local jail where they were photographed, fingerprinted, required to post bail to get out of jail, treated like a criminal and handed a pile of paperwork that looks like legal jargon to you.
The first thing you should do is look for the court date and calendar it. You don't want to miss this court date otherwise the judge will issue a warrant for your arrest and you will end up back in jail with another bail fee.  You don't want to start off your criminal case on the wrong foot with the judge and keep in mind that the judge will sentence you at the end of the case -if you are convicted of DUI.
The second thing you should do is contact a Denver DUI Lawyer.  We understand that you are in shock over this situation but you need to get your affairs in order and be prepared for what is to come.  Understand that you are accused of committing a crime/breaking the law and the state must go through a process before taking your life, liberty, or property.  Remember that you are presumed innocent until proven guilty.  Remember that you have a right to a trial and that the state must prove you are guilty beyond a reasonable doubt.  You have rights and you need to act quickly to preserve those rights.  The best thing you can do is contact a Denver DUI/DWAI Lawyer to get started with your defense.
The third thing you should do is request a DMV Hearing.  You have very little time to act: if you do not request a hearing within the time frame allowed, you will automatically lose the right to challenge the state's ability to revoke your license to drive.  This DMV Hearing is completely different from the court date you received to go to criminal court and should not be confused with that date.
This is not a comprehensive list of things you should be doing when facing DUI charges; but this should help you get pointed in the right direction.  You will find a plethora of information all over the internet.  Some of the information will be wrong and some of it may accurate.  Don't waste your time trying to learn this law. Contact a Denver DUI/DWAI Lawyer to represent you.
DON'T ASK IF YOU NEED A DUI LAWYER TO HELP YOU BECAUSE YOU ALREADY KNOW THE ANSWER IS YES!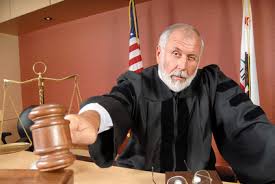 DUI ATTORNEY DUID DWAI
The consequences for a DUI include jail, fines, court costs, dui classes, probation, loss of driving privileges and many other collateral consequences.  You don't want to gamble with your life or your freedom.  Depending on the situation, you may have a mandatory jail sentence to serve but that's why you hire a lawyer, to help you understand your situation and be your voice.  Colorado is a lifetime state and it does not matter if your DUI was 20 years ago -it will be counted against you.  Second, the defense of a Denver DUI/DWAI requires experience in a very specialized field. In addition to being well versed in evidentiary law, criminal law, and constitutional law. A DUI attorney in Denver, Colorado must understand the science behind your BAC (blood alcohol content), and have the experience to understand how law enforcement initiates DUI arrests. DUI penalties can range depending on the severity of your case and many other factors and you should not take your DUI case lightly. Not to mention, you want to hire a Denver DUI Lawyer that is familiar with the court room policies which will apply to your case.
Attorney Ike Lucero, Jr.,is a Denver DUI Lawyer who has represented and defended people accused of DUI/DWAI in Denver County  and Jefferson County.  You benefit from his extensive experience practicing in Denver and Jefferson County Court and his broad exposure to so many court rooms throughout Colorado. Whether this is your first DUI or your 3rd DUI, we can help you. The goal in every DUI case is to minimize the impact of the DUI on your life whether it is reducing the charges, minimizing jail sentences or having those charges dismissed -when appropriate. You must understand that every case has a unique set of facts which determines the outcome of your case.
Call (303) 963-9363 for help with your DUI Case
Request a Free Consultation
Get in touch with our firm today.